Dance Awareness No Child Exploited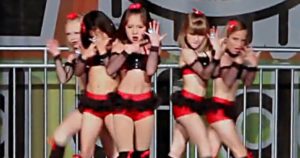 In children's dance classes around the nation, young children are learning to dance with choreography that hypersexualizes them and their bodies. These children have become covert victims of sexual exploitation in what used to be a safe place – the dance studio. Children's dance is being distorted and the art form of dance is being hijacked.

As awareness grows, more and more dance educators, parents and concerned citizens are speaking out against this cultural shift toward normalizing the hypersexualization of children in dance.
Providing education and resources to end the sexualization of children in dance
Receive the DA:NCE Coalition Newsletter
Join concerned dance educators, parents and citizens who are speaking out to protect kids in dance!
Who is Soul to Sole Choreography?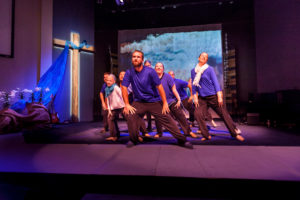 SonLight Dance (now known as Soul to Sole Choreography) began in 1994 under the direction of Mary Margaret Bawden. The name for SonLight came from John 12:35-36: "The man who walks in the darkness does not know where he is going; put your trust in the light while you have it so that you may become Sons-of-Light."
Providing education and resources to support Christian dance ministry
Recent Posts
Mary Bawden
Friends, do you have 20 minutes? It's time for a showing of our new DA:NCE resource. Grab some pop-corn and educate yourself as you watch 'Healthy or Harmful Children's Dance: What Do the Experts say [...]
Mary Bawden
"Over the past decade, the sexualisation of children has become a fiercely debated topic around the globe, with national inquiries recently conducted in the United States, Australia, and the United Kingdom. We've also seen some [...]
Social DA:NCE
*|MC_PREVIEW_TEXT|* DA:NCE Newsletter - JANUARY 2020 Sneak Peek: 'Healthy or Harmful Dance: What Do the Experts Say?' We have captured national experts on film with solid information as to why hypersexualized children's dance is harmful. [...]