Who is Soul to Sole Choreography?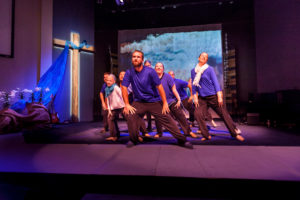 SonLight Dance (now known as Soul to Sole Choreography) began in 1994 under the direction of Mary Margaret Bawden. The name for SonLight came from John 12:35-36: "The man who walks in the darkness does not know where he is going; put your trust in the light while you have it so that you may become Sons-of-Light."
DA:NCE HAS MOVED
Due to demand, DA:NCE has formed a separate website for its many resources.
Visit danceawareness.com for the latest information and resources from Dance Awareness: No Child Exploited.
Providing education and resources to support Christian dance ministry
Dance Awareness No Child Exploited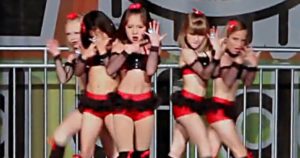 In children's dance classes around the nation, young children are learning to dance with choreography that hypersexualizes them and their bodies. These children have become covert victims of sexual exploitation in what used to be a safe place – the dance studio. Children's dance is being distorted and the art form of dance is being hijacked.

As awareness grows, more and more dance educators, parents and concerned citizens are speaking out against this cultural shift toward normalizing the hypersexualization of children in dance.
Providing education and resources to end the sexualization of children in dance
Recent Posts
Mary Bawden
What Do The Experts Say About Hypersexualization: In 2020, alongside the coronavirus pandemic, the cultural media onslaught continues to give us the message that the hypersexualization of children is normal.
Social DA:NCE
by Susan P. Lloyd Last October, I was on a flight from SFO to Miami, FL to present at the National Dance Educators' Conference. I happened to sit next to Nancy Ng from the Luna [...]
Social DA:NCE
by Kristen A. Jenson, M.A. "The girls come to the set 'porn-ready'" remarked one pornographer, as he commented on the changes he saw in the performers. Thanks to so much sexual objectification in the media [...]